Our Story
A young man named Harold Hartzler met his beautiful bride, Patricia in 1949. Later they married and had eight wonderful children in Wayne County, Ohio. It was in 1952 when Harold and Patricia started their farming business. This is also where the children learned values and rewards of hard work.

Wayne County, Ohio is a very important part of this story due to it being a farming community. It was a place where your word and handshake actually meant something.

When you first met Harold Hartzler and shook his large strong hands, there was a sense of connection to something good. Maybe it was his humble spirit. You could tell that he had met hardship and difficulty in a real way, but there was no defeat in his eyes. Failure was never an option for Harold. His strong words and sure movements confirmed everything he communicated.

Perhaps his confident demeanor was due to the fact that Harold Hartzler had accomplished a dream. In 1990 he gathered his family together to talk about taking what he had been doing in the farming industry to start a new business. And Hartzler Dairy was born. His dream was to take his natural farming methods to the community by selling his milk, free of pesticides and other toxins. At that time, no other such milk products were available to the community.

Harold begins, "I farmed all my life." He pauses slightly before continuing. "But I guess it was 1954 or 55 that pesticide sprays came along. I drove 50 miles to buy it and started putting it on my corn and hay fields. Well, I will never forget the day we had a heavy rain come in right after I had applied it on my fields. It ran down onto my neighbor's hay field and actually killed it. Now that neighbor was an elderly gentleman. We tended his fields for him. He had never trusted chemicals and asked me shortly thereafter not to ever use any chemicals on his field again."

Later Harold began to notice how hard his soil was becoming to plow and that his livestock started getting sick. Most of the newborn calves were barely living at two weeks old. Disturbing trends seemed to be developing in the soil as well.

Harold recalled, "My sister used to have a thing about earthworms. She would follow the plow furrow when we were plowing our fields and she would collect worms in a jar. In a matter of minutes, she would have the jar full." Harold laughs. "One day I was in the middle of plowing a field and the soil was really hard. So, I stopped the tractor and got down to look at the soil. I walked about 500 feet and only found two worms. That bothered me."

Later in life, Harold's methods were also being studied internationally. He was flown to Italy where he met with agricultural dignitaries from the Italian government and six other nations. "I was nervous," says Harold. "I went over there thinking I was going to talk to farmers. Well, it was a good thing I spoke through an interpreter because that gave me time to think between sentences while I presented to all the officials," he adds.

In fact, the group in Italy liked what they heard so much that they sent another group to visit us in Ohio. They actually visited the Hartzler Farm. "We have a lot of farmers, local and otherwise, coming here to find out what we were doing in our farming community. It really surprised me. Why, one time we had a bus pull up in front of our farm with 41 people from Australia on it," he mentions with a unique blend of puzzlement and humility.

However, Harold will quickly announce with a proud smile, "Our children said that if they couldn't farm naturally, they wouldn't farm at all!" This is a key truth that obviously gladdened his heart. He knows he has left a valuable legacy.
Today
Harold's son, John Hartzler has picked up his dad's dream for the agriculture farming space. John is helping farms with all-natural fertilizers to bring back the worms that we need so desperately in our soil to grow our crops and vegetable gardens. John's knowledge does not stop with his father, as he continues to grow the Hartz AG Products brand in helping farmers that want to be all natural. John is now taking this wonderful gift to the retail space by creating, The Hartzler Heritage Group for all those garden growers that want all NON-GMO gardens, for safe family foods.

The Hartzler Heritage Group, LLC www.hartzlerheritagegroup.com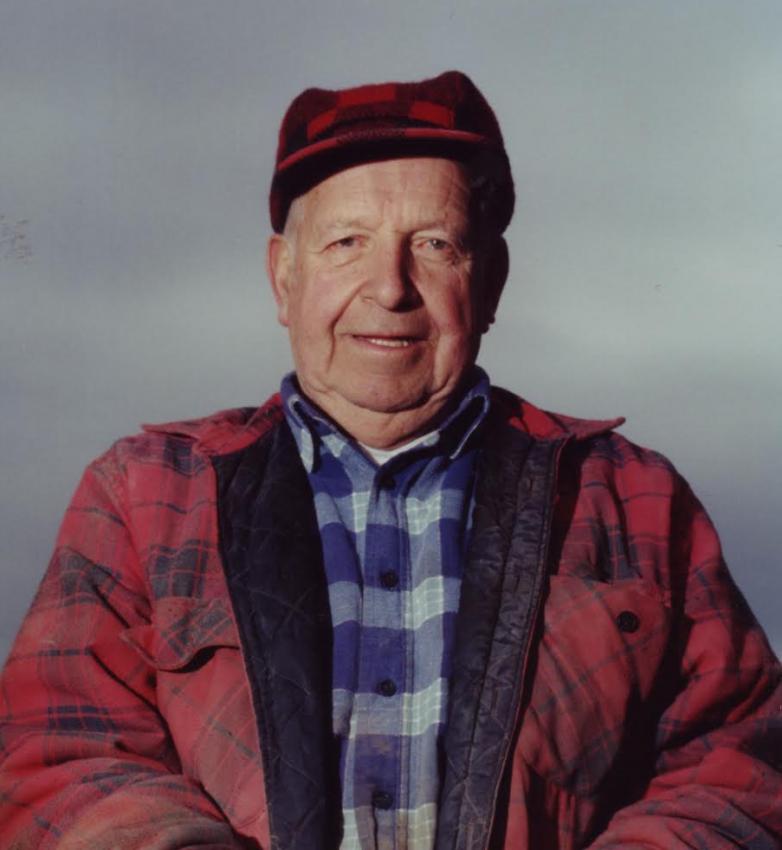 Harold Hartzler